Thank you for the support
*Use coupon code: "OSOTENOFF" upon checkout and get 10% off your first purchase.
*Use coupon code: "NATOFREE" upon checkout and get a free matching NATO strap with any watch purchase.
*You may use this coupon code in conjunction with other coupon codes. Simply apply them upon checkout. Available for limited time only.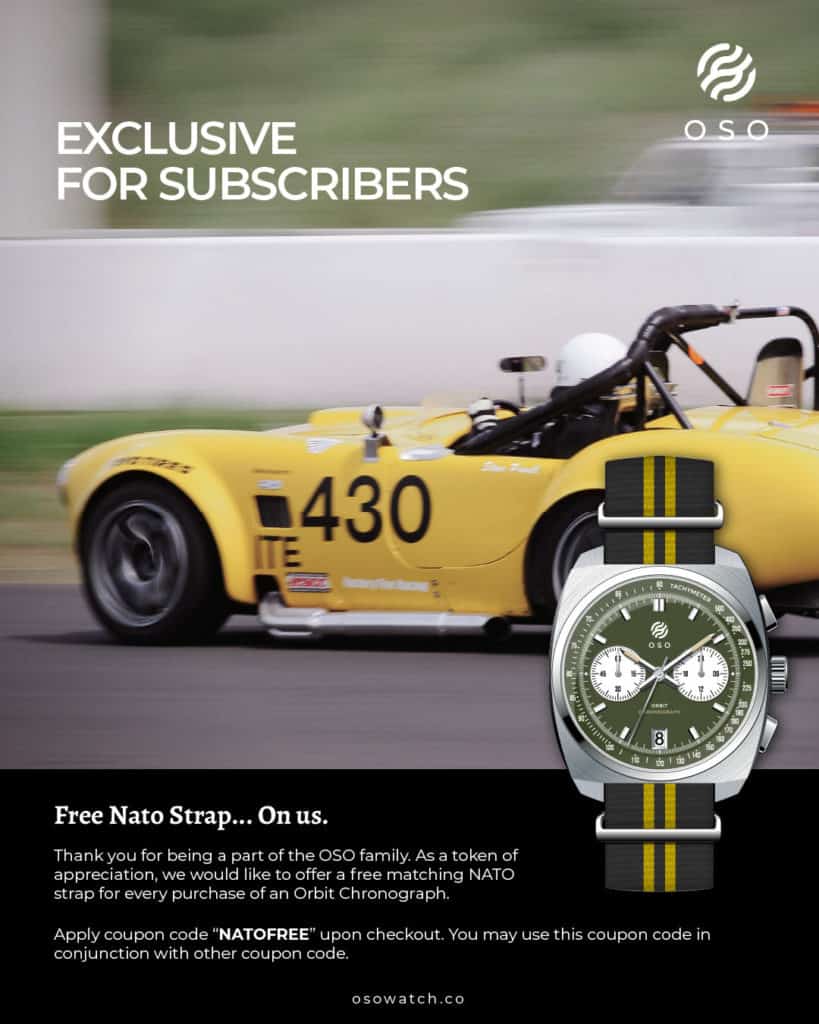 The Orbit collection, also our maiden release, seeks to pave the way much like how our forefathers first ventured into space. Unravelling a world of timelessness and infinite possibilities that are still being explored today.